OK, I know I should never say never, but that's how I feel about it right now. SO disappointing! Casino Royale (2006) was inspired greatness! Unfortunately, the sequels have been either confusing and pretentious, or just plain boring dreck. I have no objection to the descendants of Albert Broccoli milking the franchise for all it's worth, but for heaven's sake give us something worth to watch Skyfall online! But what's missing from this movie, or what's wrong with it? Oh, let me count the ways. Here's my 4-paragraph rant about this colossal waste of time: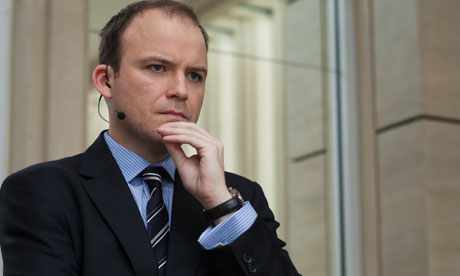 1) Plot-line: MIA. Simply put, there is only one story in this nearly 2 and a half hour of Skyfall: get rid of Dench and replace her with Fiennes (with a minor plot-line of creating Ms. Moneypenny). They could have done this in the first 20 minutes of the film and had plenty of time left for a rollicking good Bond story! But instead, we are "treated" to a dull, pandering film that is an attempt to reboot the reboot with Sam Mendes' sensibilities. Why not move on and really develop the story and the characters? Instead, we get a 10 minute story crammed into a 2+ hour movie.
2) Character development: Schizophrenic at best. Although expertly acted by Javier Bardem, the villain is just a rehash of the Joker from Batman, with slightly more homoerotic overtones. Nothing inspired here except Bardem's acting, which is amazing. But what's worse is the ambiguity and confusion of the main characters like Bond and M. Many of their actions are completely out of character or contradictory. Examples: M telling Bond to murder Patrice to avenge Ronson's death. Since when did MI6 become the Untouchables? They don't operate on an emotional level, they're supposed to be a logical, complex organization working for the greater good (at least for England). As was mentioned in other reviews, Bond shows truly sex-offender sensibilities in Skyfall film, bedding and forgetting a woman whom he has already identified as having been an abused sex-slave since she was 12 or 13. Bond's a womanizer, but he's also a gentleman. This film doesn't seem to be able to recognize or reconcile those ideas.
3) Plot holes: Too numerous to count! I'm not saying that Bond movies should be completely logical, but they should hang together reasonably well. This one is just a crazy-quilt patchwork of action scenes glued together with "computer magic" while pandering to the audience by throwing in references to REAL Bond films now an then. By "computer magic" I don't mean the CGI effects (which are great), but instead the insistence on using computers and computer programs to explain everything that happens, as if it were magic. It's so ridiculous. They might as well have been casting spells instead of using computer programs. The only difference between Skyfall and Harry Potter is that Voldemort isn't present… oh, wait, he actually is…
4) The final insult: Death by Elocution. The worst part about this film is the subplot of the government inquiry into MI6, which is supposed to convince us that Bond is still necessary in the 21st century. Judi Dench gives an uninspired and creaky speech about how we're no longer fighting nations and how our enemies are loners and small groups whose actions we can't accurately track or predict. This whole subplot is not only dull and unconvincing, it's completely unnecessary and it completely ignores the entire Bond canon! While Bond's enemies in the past may have sometimes been nominally associated with foreign governments, they have ALWAYS been unpredictable psychos! This has always been the whole point to having someone like Bond available to use against them!
In summary, don't waste your time with this terrible movie. Just keep re-watching Casino Royale and dreaming of what might have been. Perhaps Broccoli Corp will get the message and score a hit next time, but I'm not holding my breath.